Equipment Array
---
Variable EquipmentSlots is array of structs F_EquipmentSlots where all informations about equipped items are stored.
We can also specify starting items there.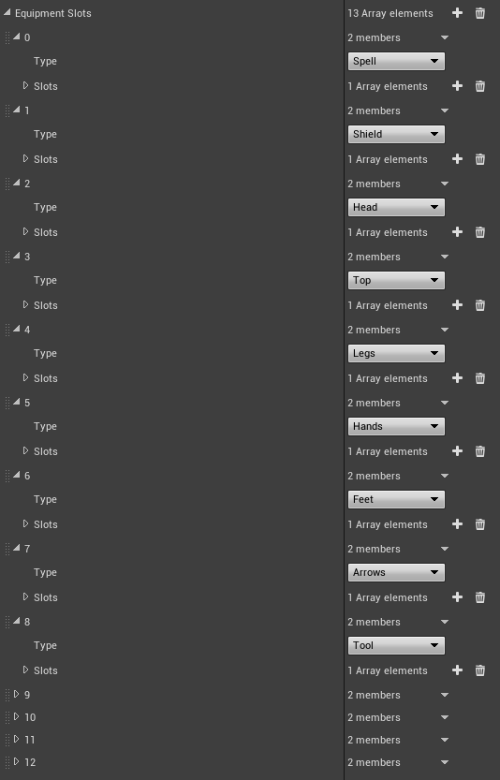 ---
How does it work?
Every ItemType can have multiple slots which in turn can have multiple items (red border means item is Active).
Let's analyze the image above.
MeleeWeapon

has 1 slot which can store 3 items, it means that only 1 melee weapon can be equipped (cuz of 1 slot) at a time, but this slot can store 3 items (only one of them can be active - equipped)

Arrows

also have 1 slot, but this time it can store only 2 items, so let's assume that first item will be normal arrows and second explosive arrows,only one of them can be equipped at a time, but they can be swapped in runtime

Ring

has 4 slots and each of them can have 1 item, it means that 4 rings can be equipped at the same time
---
There are 2 functions which allows to change active item.
SetSlotActiveIndex

where we can set index that will become active

SwitchSlotActiveIndex

where active index is incremented/decremented based on Forward parameter