Overview
---
StatsManagerComponent stores values of all stats and its modifiers.
Each stat is stored as struct F_Stat.

---
StatsManagerComponent tracks changes in EquipmentComponent and updates values based on equipped items.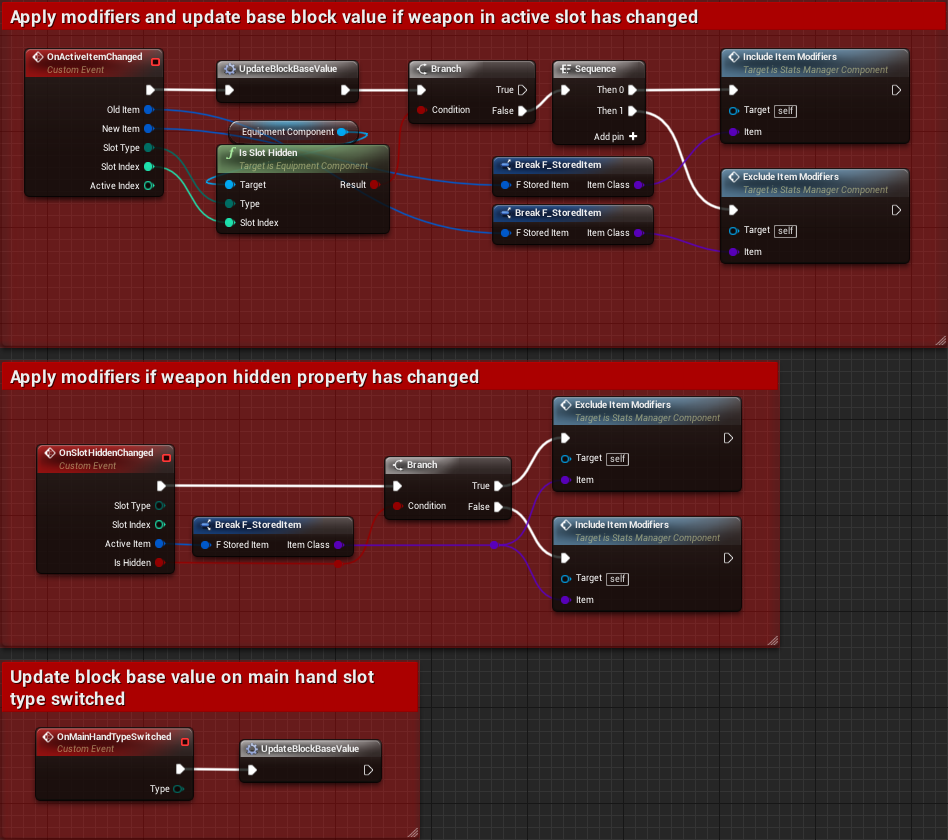 Whenever item / slot changes, modifiers from old item are removed, and modifiers from new item are added.
---
Function GetStatValue allows to retrieve value of the stat (including or excluding modifiers).

There is also a function that allows to calculate the damage including crit chance and crit multiplier.